TruPulse
TruPulse provides a brief overview of your loved one's day as well as a snapshot of what they are doing at the moment — with changes occurring in real-time. Stay connected to your loved one's activities and know that they are O.K. with information such as room transitions, room temperature, wake times and daily active minutes.
Trends
Trends give you visibility into the daily routine of your loved one. Using the Trends screen you can view changes in day-to-day behavior — such as declines in activity levels or eating habits — allowing you more time to address them before they turn into serious health concerns. Using Trends empowers you and your loved one to be more proactive than reactive, to better ensure your loved one's overall health and safety.
Alerts
Eliminate the constant worrying about your loved one with TruSense personalized alerts. Define custom thresholds to be notified of events via text message or phone call. Sample alerts include too long in room, day not started on time, out of home detected, and many more. Alerts allow you to stay focused on your job, your kids or other responsibilities while still staying connected via important information about your loved one's health and safety.
Safety Net
TruSense is the only solution that delivers multiple layers of protection, providing a fail-safe system and 24/7 safety net. The solution gives peace of mind to seniors and their loved ones through the knowledge that they are truly protected. This multi-layered approach gives you and your loved one the confidence and assurance needed for them to remain in their own homes.
What's in the box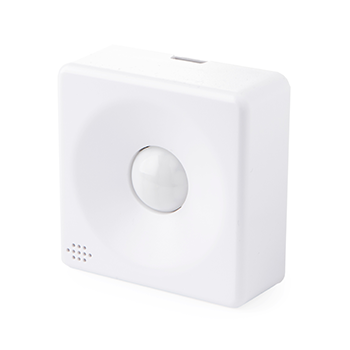 4 Motion Sensors
Seniors who have 300+ minutes of light activity per week are 18% more healthy than those who do not. TruSense uses Motion Sensors to track activity and compare to the normal activity baseline identifying trends that provide valuable insights.
1 Contact Sensor
Has the door been left open? Is my loved one not answering the phone or away from home? Contact Sensors allow TruSense to determine if a door has been left open too long and will also combine contact sensor status with motion to let loved ones know if the senior is home or away.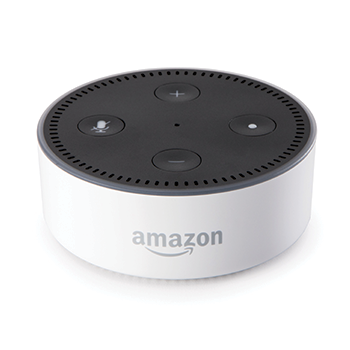 1 Amazon Echo Dot
Help is just a voice command away. Our Voice activated controls provide an easy and instant way to request help from the TruSense 24/7 emergency response center, or turn on a night light with a simple command. The Echo Dot can be also be used for everyday things like checking the weather and listening to music.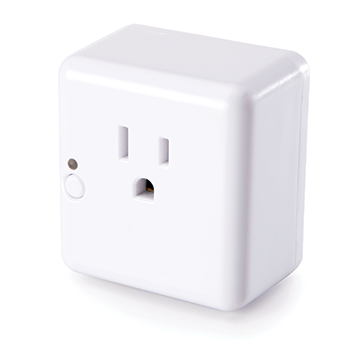 1 Smart Outlet
Dark or dim lighting is responsible for 90% of falls. Combined with the Amazon Echo Dot, a Smart Outlet can use voice activated controls to turn on and off a lamp. Never again does your loved one need to be unsafe by fumbling in the dark when getting up at night.
1 TruSense Hub
The TruSense Hub is the central command for the hardware sensors. All sensors connect and communicate to the TruSense software through the Hub.